Autism Support Groups: The Benefits and Getting Started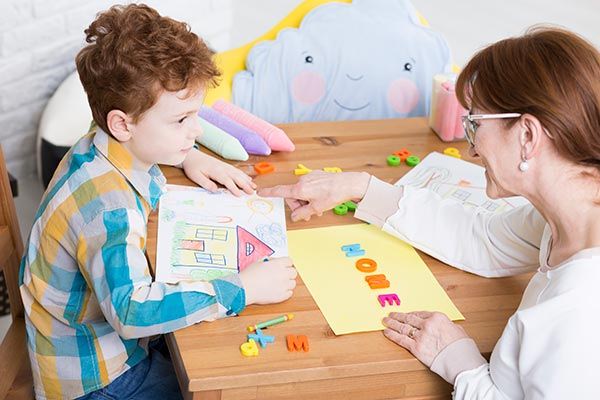 In 2014, the most recent year for which statistics were available, the CDC estimated that one in 59 children fall on the spectrum for an Autism Spectrum Disorder (ASD). That number has climbed steadily over the years, sparking debates over the prevalence of autism spectrum disorders, causes, diagnostics, and treatment. One fact is indisputable: for parents with a newly-diagnosed child, questions are far easier to find than answers. Coping, planning for the future, and keeping the whole family happy and healthy can seem challenging, but an autism support group like the Autism & Sensory Support Group offered by DeKalb Healthcare can be an invaluable asset.
What to Expect from Your Autism Support Group
Just like kids on the spectrum, autism support groups come in a wide variety. There are groups specifically tailored to families, single parents, moms, dads, grandparents, and those whose children have aged out of the kinds of programs available to children with ASD and those who love them. It may take a visit or two to feel at home in a particular group; it can also take a couple of tries before you find one that feels like home. You're not just a visitor, you're building relationships. That takes time.
Put in that time, however, and you'll find the results rewarding. No matter where you are on your journey, you're probably ahead of someone else on that road who will value what you have to offer. Likewise, others have already been where you're going. They will be an invaluable source of support, resources, respite care, and — perhaps most importantly — understanding.
The Benefits of an Autism Support Group
The right autism support group offers many benefits to its members. Here are just a few:
Information and education on therapies and programs

Interaction with parents whose experiences and challenges are similar to yours

An opportunity to be honest about the challenges you face as a parent — without judgment

Sibling support and socialization

Social outings

Benefits and charitable activities

The opportunity to set up playdates and support one another with child care

A feeling of understanding and being understood

Finding an Autism Support Group
There are many myths surrounding autism, from the role played by vaccines to the oft-cited and often-debunked statistic that 80% of marriages for families with autism end in divorce (in reality, the divorce rate for families with autism tracks more or less identical with the general population). None of this, however, minimizes the challenges faced by parents and families caring for someone with autism. So how do you go about finding the right support group?
Connect with a Local Autism and Sensory Support Group
If you live in the Fort Wayne area, the answer is simple: the Autism and Sensory Support Group at DeKalb Health. If you live outside our area, a wealth of resources exists. Visit Autism Speaks or The Autism Project for help finding a group in your area, or this article for help starting your own if none exists. In any event, remember that what you need — help, resources, and support — are never far away. For many in eastern Indiana and Western Ohio, they're as close as a call to DeKalb Health at 260.920.2632.
Nothing contained in this blog is intended to establish a physician-patient relationship, to replace the services of a trained physician or health care professional, or otherwise to be a substitute for professional medical advice, diagnosis, or treatment.