Community Health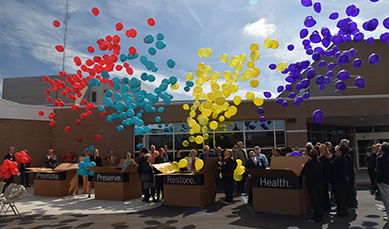 As a not-for-profit community hospital, DeKalb Health supports its mission to provide the community with extensive health education and awareness programs. As part of this commitment, we have comprehensive wellness and education programs for people of all ages. Many of these community classes and services are provided for free or at minimal cost.
Health Education - Full list of classes and community health education opportunities at DeKalb Health.

Support Groups - Join a support group to help you reach your wellness goals.
Community Health Needs Assesment - Read summaries of DeKalb Health's actions and statistics.

Helpful Health Links - General medicine and women's health resources online.
VIDEO: 2015 INPATIENT ROOM RENOVATION
VIDEO: 2015 NORTH CAMPUS UNVEILING
VIDEO: 2011 DEKALB HEALTH EXPANSION