DeKalb Health Medical Group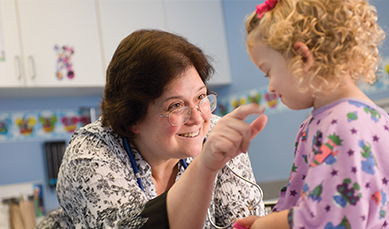 At Parkview DeKalb Hospital, it is our mission to promote, preserve and restore the health and wellness of everyone in our community. As an independent, community health care system, it is the "everyone" part of that mission that is so important. The DeKalb Health Medical Group is so vital in helping us meet that mission and in the role we play in DeKalb County, throughout northeast Indiana and northwest Ohio. In the rapidly changing and evolving world of healthcare, the caring, committed and skilled physicians and medical professionals of DeKalb Health Medical Group focus on one thing – you. This experienced and capable group of family physicians and a wide array of specialists all come together to provide patients the most advanced and comprehensive care available today.
The physicians of DeKalb Health Medical Group share a commitment to having a comprehensive understanding of a patient's health to provide an elevated and individualized level of care.
Committed to our Community The physicians and medical professionals don't just work here; many of them call Auburn and DeKalb County home, too. As such, DeKalb Health Medical Group gives back to our community in a variety of ways, lending their experience and expertise to a variety of nonprofit and charitable organizations and groups throughout DeKalb County. Here are just a few examples:
We partner with local schools and sports programs to provide sports medicine services to area youth athletes, keeping them healthy and in the game
DeKalb Health Medical Group physicians provide volunteer medical services to a number of groups, including extensive volunteer work with St. Martin's Healthcare
Our physicians and medical professionals help staff ongoing wellness clinics at area schools

DeKalb Health Medical Group members provide guidance, expertise, and support through their service on boards of directors for numerous local community organizations.
---
---
Meet our team's newest physicians.


---
Learn about our nurse practitioners.


Learn more about what a Nurse Practitioner is as well as the important role they play in patient care.