Diabetes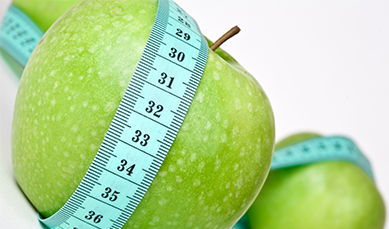 DeKalb Health offers programs and services to help patients manage their health and lifestyle while living with diabetes. Nutrition, exercise, and medications (including insulin or oral diabetes medications) are all important tools to help control diabetes. Keeping blood-sugar levels as close to normal as possible, eating healthy foods while exercising portion control, and keeping weight within a healthy range can all play a role in diabetes management.
Diabetes services and consultations are offered through a registered dietitian who will work closely with your doctor to ensure you are on the right road to managing your diabetes. A physician referral is required. Our registered dietician office is located on the second floor of the outpatient services building, adjacent to the Patient Access/Registration department. Patients scheduled for an appointment may park in Lot A, enter Door 5 and proceed to the second-floor registration. Our diabetes services are recognized by the American Diabetes Association, and accepts most major insurance plans and are also covered by Medicare. To learn more, call 260.920.2651.
A Diabetic Support Group is also available, with no physician referral required. This program is held every other even month at the Heimach Center located at 1800 E. 7th Street. To learn more, call 260.920.2651.

Commit to Be Fit offer is a comprehensive wellness program that incorporates both nutrition and exercise that may help to aid in the management of diabetes. Check the calendar for upcoming classes. To learn more, call 260.920.2781.