Family Birthplace Receives Stryker Bassinets With Foundation Grant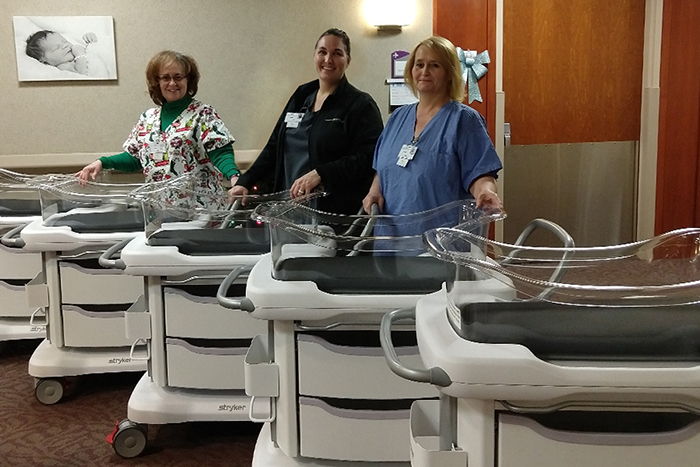 The Family BirthPlace at DeKalb Health received five Stryker Nara bassinets in December 2018. The year-end gift to the obstetrics department was made possible by a grant from the DeKalb Health Foundation.
"The time a mother first spends with her newborn is so important and crucial for life long development and bonding," said Katie Harris, manager of the Family BirthPlace at DeKalb Health. "Our new Stryker bassinets have made these special moments more enjoyable for the parents and staff. The ease of use and safety features also help to provide for better outcomes," Harris said.

The state-of-the-art bassinets are more modern, adjustable for nurse's heights and are designed to be brought closer to the bed for moms to better watch and observe their newborns, while still having them in a safe sleeping area staying in the room with the family. They are also more durable and take repetitive cleaning that takes place within a hospital environment.
For more about the exceptional services and quality of care offered at the Family BirthPlace at DeKalb Health, visit dekalbhealth.com.
Photo: Accepting the gift of new bassinets are members of the OB nursing team (left to right); Jan Weibel RN, Sara Warner RN, and Angela Pritchard RN.