Foundation
bloom: cultivating your health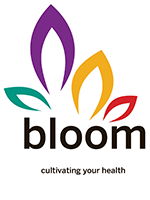 Sponsorships and booth spaces are available.
Contact Sarah Payne, DeKalb Health Foundation Executive Director, at 260.920.2048 or spayne@dekalbhealth.com or click the button below for more information.
Tickets are $50 for open seating and reserved tables of eight for $500 are also be available.
You may purchase your tickets online or you may also purchase tickets at the hospital by calling Lana Buchs at 260.920.2511, emailing lbuchs@dekalbhealth.com or stopping by the Human Resources office during normal business hours.

PLEASE NOTE: Tickets will not be available at the door the day of the event. Ticket sales end on February 1, 2018.
Our keynote speaker Dan Harris' book "10% Happier" will be available for sale onsite at bloom.
Download the associated app in the App Store or Google Play.

For more information about this fantastic event, visit the links below.
Century Society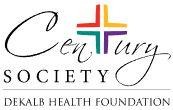 The DeKalb Health Foundation has established the Century Society to honor distinguished benefactors. The Century Society will support the mission and strategic objectives of DeKalb Health. As a distinguished member of the Century Society, you will be honored by having your name included on a permanent recognition display located within the hospital. In addition, you will be invited to attend special programs hosted by DeKalb Health and the DeKalb Health Foundation, including an annual event held exclusively for members of the Century Society. Lifetime membership in the Century Society is extended to those individuals who make a commitment of $10,000 or more to the DeKalb Health Foundation. This gift may be fulfilled immediately or through annual contributions.
---
Annual Charity Golf Classic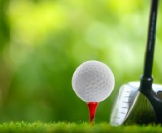 Proceeds of the DeKalb Health Foundation Charity Golf Classic go toward scholarships for DeKalb County residents pursuing an educational degree in healthcare. The event is held on the first Tuesday in June at Bridgewater Golf Club.
Foundation Scholarship
Completed application forms should be returned to the DeKalb Health Human Resources department or mailed, to be received by Friday, March 17, 2017.
Mail to: DeKalb Health Foundation,1316 E. 7th St., Auburn, IN 46706
---


About the Foundation

In 1960, DeKalb Health Foundation was established with the remaining funds donated from local citizens to build a hospital for the residents of DeKalb County. Since that time our foundation directors have diligently managed the funds to help support DeKalb Health for the future.


Our Future
For the past 50 years, our hospital foundation contributed over $2.5 million for hospital improvement and expansion, as well as funding essential medical equipment. More importantly, these funds help preserve DeKalb Health as an independent, not-for-profit hospital and innovative leader in healthcare for the members of our community. For you.


Our Mission
The DeKalb Health Foundation strongly shares in the hospital's mission to promote, preserve and restore health. Our role will continue to support DeKalb Health through fundraising initiatives with individuals, businesses and other foundations who desire to include the Foundation in their charitable giving or estate plans.


Our Philosophy
Many residents and patients throughout our community agree with our philosophy that maintaining our independence is of the utmost importance. As a result, we are able to make decisions regarding healthcare that are strictly local in interest greatly benefiting the people living in our area. With donations from our friends and neighbors, we hope to preserve our independence and in return provide personalized healthcare that is second to none.


501 (c)(3)
DeKalb Health Foundation exists as a separate not-for-profit corporation from DeKalb Health designated by the IRS as 501(c)(3) charitable organization. A local volunteer Board of Directors from throughout the county governs the Foundation.


Board of Directors
Officers:
President: Angie Lockwood
Vice President: Joyce A. Hefty-Covell
Secretary: Jeffrey L. Turner
Treasurer: Don Budd
Executive Director:
Sarah Payne

Directors:
Anna Nixon
Deb Linstromberg
H. Brent Davis
Mark Millett
Maurice L. Winkler III
---
Make a Financial Contribution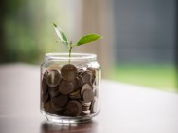 Your financial gift is a tribute and will make a difference at DeKalb Health. The gift of health is the gift of hope for you and future generations. DeKalb Health Foundation is pleased to provide the opportunity for you to make a difference in the health and lives of our citizens. We seriously take the obligation to be a perpetual source of support to DeKalb Health so we can continue to provide high-quality medical care to all. For more information about the Foundation, or if you would like to learn how to support its mission, call the DeKalb Health Foundation office at 260.920.2048 or Jeff Turner at 260.925.4717.
---