Get Healthy the Right Way With a Weight Loss Plan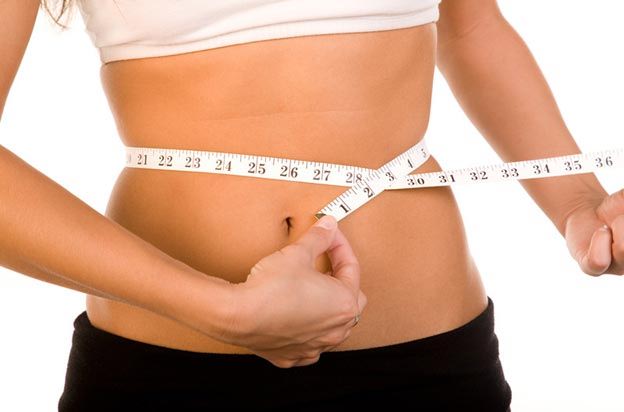 It's the end of the year, and that can mean a difficult reckoning with the scale. A glance down at the numbers, a trip through your wardrobe looking for the perfect holiday outfit, and suddenly you're making big weight loss plans for 2019. We've found that waiting until January 1st to get things started can lead to a rocky start. Laying the groundwork for your new weight loss plan now can help you hit the ground running. And a trip to your primary care provider is the perfect way to kick things off. Working with your doctor will help you create a safe, healthy, effective plan tailored to your body and your needs.
Set Goals
Have you ever heard the saying "Your eyes are bigger than your stomach"? A similar principle often applies to weight loss, where overly ambitious plans can lead to failure, or more seriously, health risks. Your primary care provider can help you determine a healthy weight target. Perhaps more crucially, they can help you set a realistic timeline so you don't indulge in unhealthy habits to reach unrealistic goals.
Choose a Plan
Too long online can send you down the rabbit hole of looking for the "best" weight loss plan. The truth is, everyone's body is different, everyone's lifestyle is different, and different things work for different people. In short: There is no "best" plan. Maybe a friend of yours took up intermittent fasting and limited the times of day they were eating, while another embraced healthy snacking throughout the day—and both lost weight. Some folks choose to lose weight through diet alone, while others embrace an aggressive exercise regimen that allows them a little more leeway during dessert. Your doctor can help you assess your lifestyle and find the right balance for you. Additionally, they can help you create a plan that targets your specific health goals, such as lowering blood pressure or cholesterol.
Avoid Risks
All too often, we're so focused on the benefits and goals of a weight loss or exercise plan that we forget to assess the risks. That's where your doctor comes in. They'll take into consideration factors like family history of heart disease, underlying medical conditions, or impacts of current medications (some may cause weight gain). They'll also be on the lookout for an inherently risky plan, such as if your proposed diet is too restrictive in terms of total calories or cuts out important nutrients.
Monitor Results
Regular visits to your doctor will help you accurately assess your progress. Maybe you're feeling discouraged because the number on the scale is staying the same, when in actuality you've lost fat and put on muscle. Or maybe the first indicator of your success is that your blood pressure has improved. On the flip side, if things are progressing slower than intended, your doctor can help you adjust course.
Provide Support
Weight loss is something many of us struggle with, and have struggled with for a long time. It's a deeply personal concern, and struggles to lose weight can cause a flurry of difficult emotions, from shame to anger. Having someone to work with and to speak with can be an incredible asset. And if you've struggled to keep to a diet or exercise plan in the past, regular check-ins with your doctor can be just the push you need to stay on track.
Recommend Additional Resources
In addition to providing you with direct support, your doctor can help point you toward valuable resources like dietitians or wellness programs.
Contact DeKalb Health here in Auburn, IN today and let us help you reach your weight loss goals.