How to Determine When It's Time to Use Urgent Care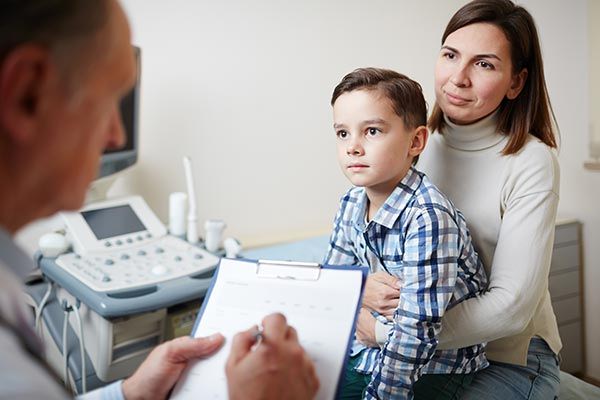 There are the things you schedule a doctor's appointment for—maybe the next day, a few days from now, or next week. There are the things you call 9-1-1 for, or that you hop in the car and head to the emergency room for. But what about the health issues in between, that can't wait, but aren't urgent enough to warrant a trip to the ER? Those concerns fall under the umbrella of urgent care.
Urgent care provides an alternative to the ER. A trip to the ER can often last several hours. Unless your ailment is a truly time-sensitive emergency, such as a heart attack or profuse bleeding, you're likely in for a long wait. This creates a predicament for patients who are suffering from pain or illness and are looking for something to lessen or alleviate their discomfort. In other cases, people simply want answers. They want to get themselves or their child looked at sooner rather than later to confirm whether they should be worried. These types of concerns are often in the domain of urgent care.
Walk-in clinics are typically your go-to destination for urgent care. Here at DeKalb Health, our walk-in clinic provides urgent care to patients in and around Auburn, IN.
When to Seek Urgent Care
If you're ever in doubt as to whether you need emergency medical service, it's a good idea to head to the emergency room. To help provide clarity, we've put together a list of some of the ailments that may be better served by an urgent care facility.
Minor Burn
A first-degree burn affects only the top layer of skin, resulting in pain, swelling, and redness. Often, people choose to tend to these at home. Second-degree burns go deeper, producing blisters on the skin. Here, home remedies can prove to be more harmful than helpful and seeking out urgent care is often a wise decision. If a third-degree burn is suffered, causing numbness and white or charred skin, seek emergency medical treatment immediately.
Sprain
If you've ever sprained an ankle, you know how unpleasant it can be. Even more unpleasant is the fact that sprains can often lead to long-term after-effects that can be present for weeks, months, or even years. Stiffness, pain, lack of coordination, and reduced range of movement can all occur. Following a sprain, the body part in question, such as the ankle, is less stable than it used to be. Proper urgent care can help minimize the long-term impact of a sprain.
Low-Grade Fever
Again, you want to err on the side of caution here. A fever above 103°F in adults and 100.4°F in infants younger than 90-days-old warrants a trip to the ER. There are similar guidelines for older babies, toddlers, and young children, and additional symptoms to watch out for. But in the case of a low-grade fever, urgent care can provide you with a diagnosis that puts you at ease or medication to bring the fever down and help alleviate other symptoms.
Urgent Care in Auburn, IN
Here at DeKalb Health, our walk-in clinic lives up to its name. No appointment is required, and most major health insurance plans are accepted. We're open from 9:00am – 9:00pm Monday through Thursday, 4:00pm – 9:00pm on Friday, and 10:00am – 6:00pm Saturday and Sunday.
Visit our website for directions to the DeKalb Health walk-in clinic.
Nothing contained in this blog is intended to establish a physician-patient relationship, to replace the services of a trained physician or health care professional, or otherwise to be a substitute for professional medical advice, diagnosis, or treatment.