Imaging and Radiology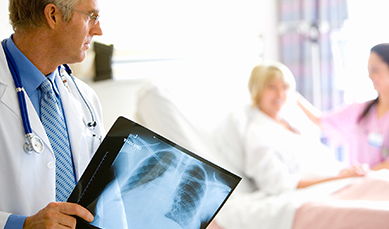 Parkview DeKalb Hospital's comprehensive Imaging Services are performed 24 hours a day at our fully equipped, state-of-the-art Imaging Center. Indeed, the recent expansion of the Parkview DeKalb Hospital campus is the larger and more technologically advanced home of our Imaging Department. The all-digital Imaging Department is not only bigger – offering an impressive 18,000 square feet of space, including a new, dedicated Women's Diagnostic Suite – it's better, too, utilizing the most advanced and capable imaging technology available. This includes a new large opening high-field MRI unit; a new 64-slice CT scanner; a safer, low-dose CT scanner; and a new bone-density (DEXA) scanner.
What hasn't changed, of course, is the skill, care, and expertise of our Imaging Department team. Staffed by skilled professionals who are licensed by the state of Indiana and registered by the American Registry of Radiologic Technologists, Imaging Services employs the latest technologies to provide your physician with important information that would not be available through other diagnostic techniques.
Our Imaging Services adhere to the standards set by the American College of Radiology (ACR), where all eligible modalities are accredited. The Food & Drug Administration (FDA) accredits our mammography facility. And the capabilities of our Parkview DeKalb Hospital Imaging is made even stronger by the ongoing support of and partnership with Fort Wayne Radiology.
For more information, call 260-266-7500.
Financial Assistance
Tri Kappa Pink Out Financial Assistance Application for Breast Cancer Screening/Treatment

Indiana State Department of Health Breast & Cervical Cancer Treatment Program
---
Locations