Laboratory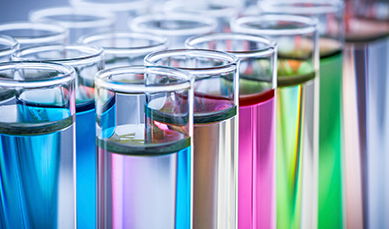 For more than 40 years, the DeKalb Health Laboratory has provided quick, professional and comprehensive inpatient and outpatient services. Our staff includes highly trained medical technologists, medical laboratory technicians, and phlebotomists. In addition, for anatomic pathology services, we are pleased to partner with South Bend Medical Foundation. Our labs are accredited by the College of American Pathologists (the highest accreditation possible), registered under the Department of Health Services, and certified to perform tests under the Clinical Laboratory Improvement Amendments of 1988.


State of the art facility
We are excited about the expansion of our Laboratory Services capabilities as part of our move into the new addition at DeKalb Health. This move has allowed us to expand the speed, comfort and convenience we provide the 100-plus patients we see every day. It's that speed, comfort, and convenience that has helped us earn the highest satisfaction rates among both patients and physicians for several years.
Service Options
In addition, we will continue to increase our convenience by also offering home and office draws, along with car-side draws at our DeKalb Health location.
Self-pay Services
With Direct Access Laboratory Services from DeKalb Health, patients may also receive self-ordered lab testing and/or screening without the need for a physician's order – and without an appointment.
Community Outreach Services
The DeKalb Health Laboratory has an extensive outreach program, providing services to their patients in the comfort of their own home or physician office. In addition, the Laboratory staff serves area nursing homes, dialysis centers, and clinics for the convenience of their patients.
Laboratory Locations
To provide the most convenient service possible, DeKalb Health offers three laboratory locations to serve you better:
DeKalb Health – Auburn Laboratory (Park in lot A, Enter Door 5)
2nd Floor, Hospital Outpatient Services
1316 E. 7th St.
Auburn, IN 46706
Phone: 260.920.2602
Open 24 hours a day, seven days a week

Butler
409 E. Washington St.
Butler, IN 46721
Phone: 260.868.0502, call for hours.
Garrett
128 N. Randolph St.
Garrett, IN 46738
Phone: 260.357.0380, call for hours.
Related Services
Locations