DeKalb Health Welcomes New Year baby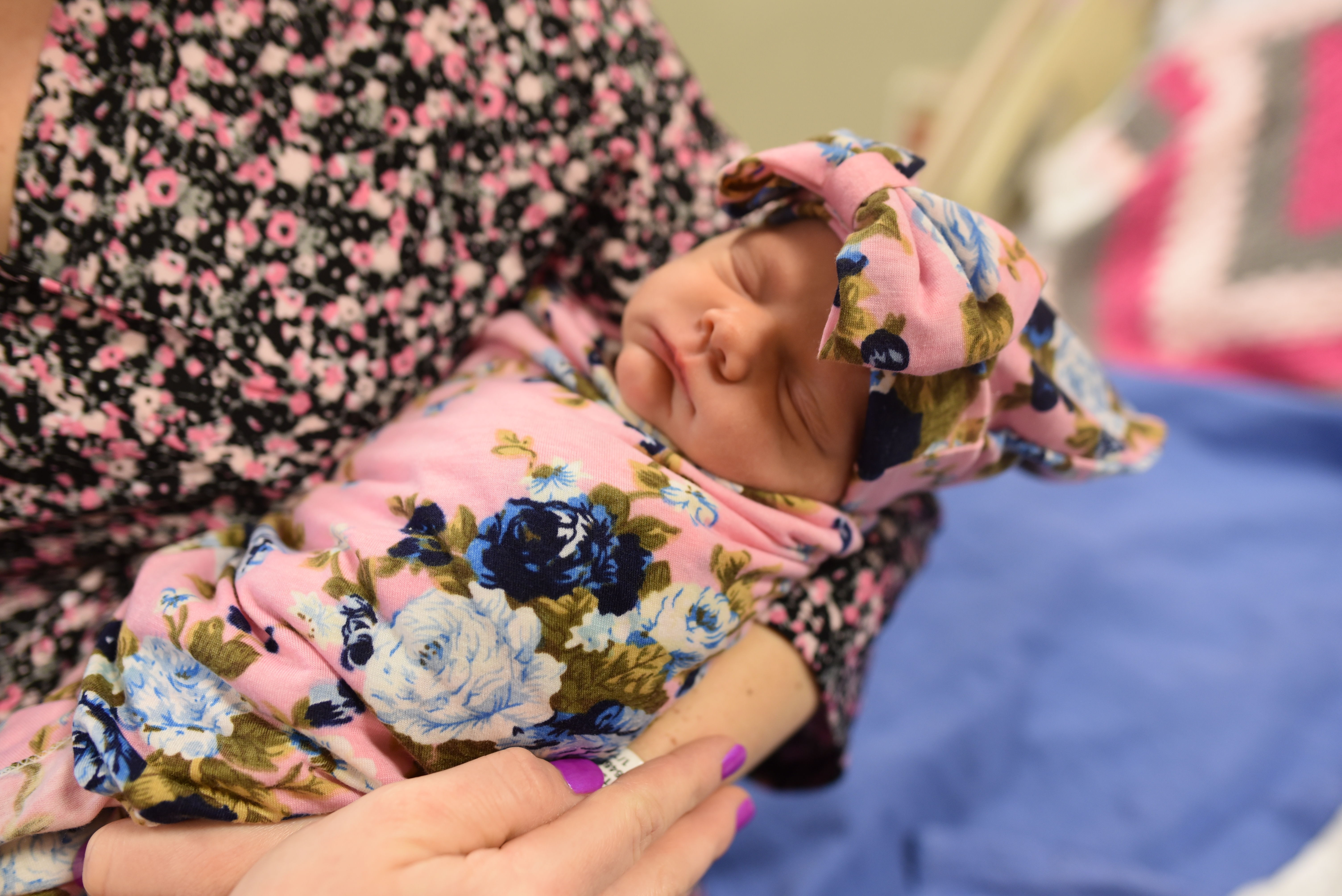 Lucy Jolynn Strong
- 5 pounds, 11 ounces, 18.5 inches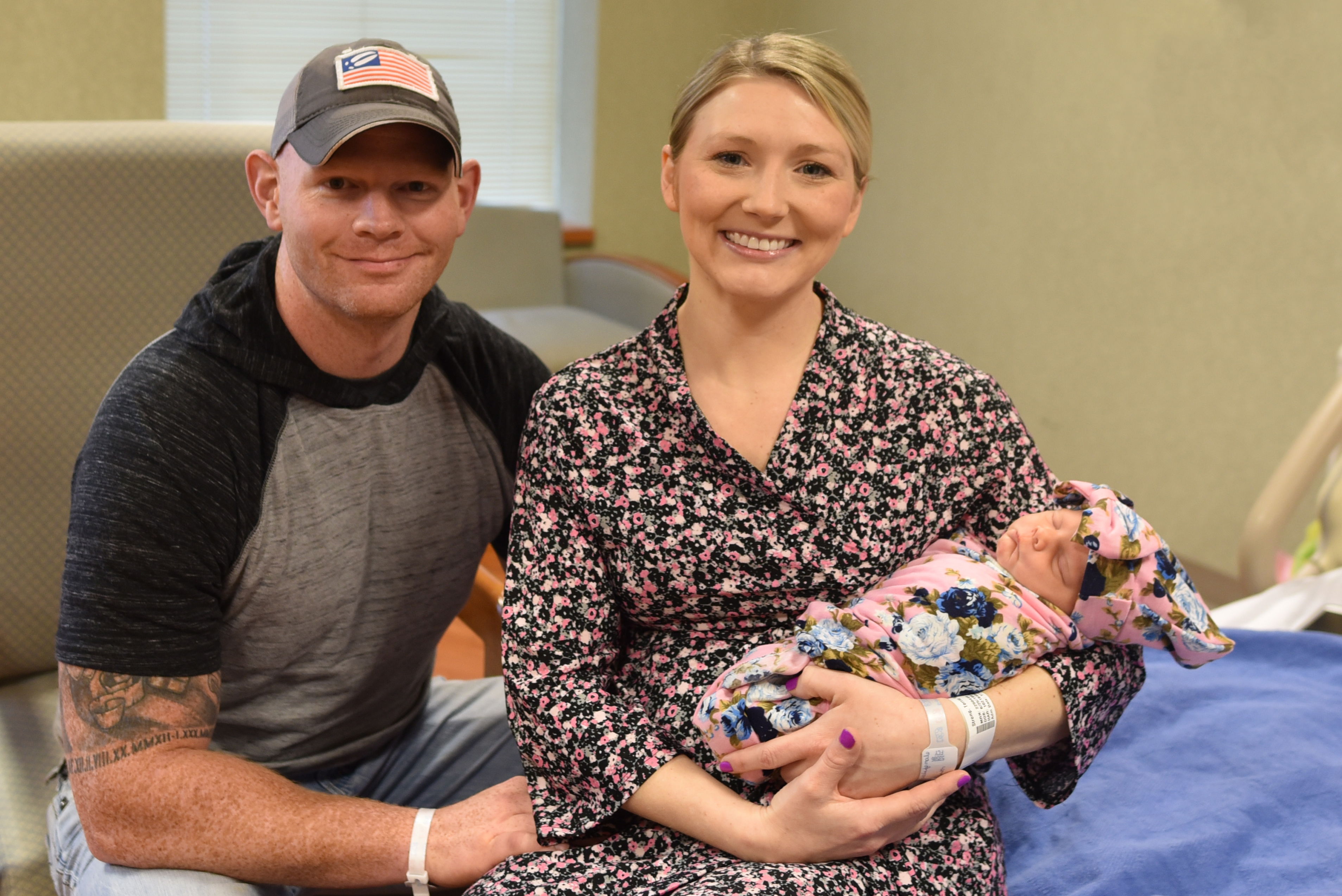 Michael and Torrie Strong of Angola admire their newborn daughter, Lucy Jolynn Strong, born Jan. 1 at 3:12 am at DeKalb Health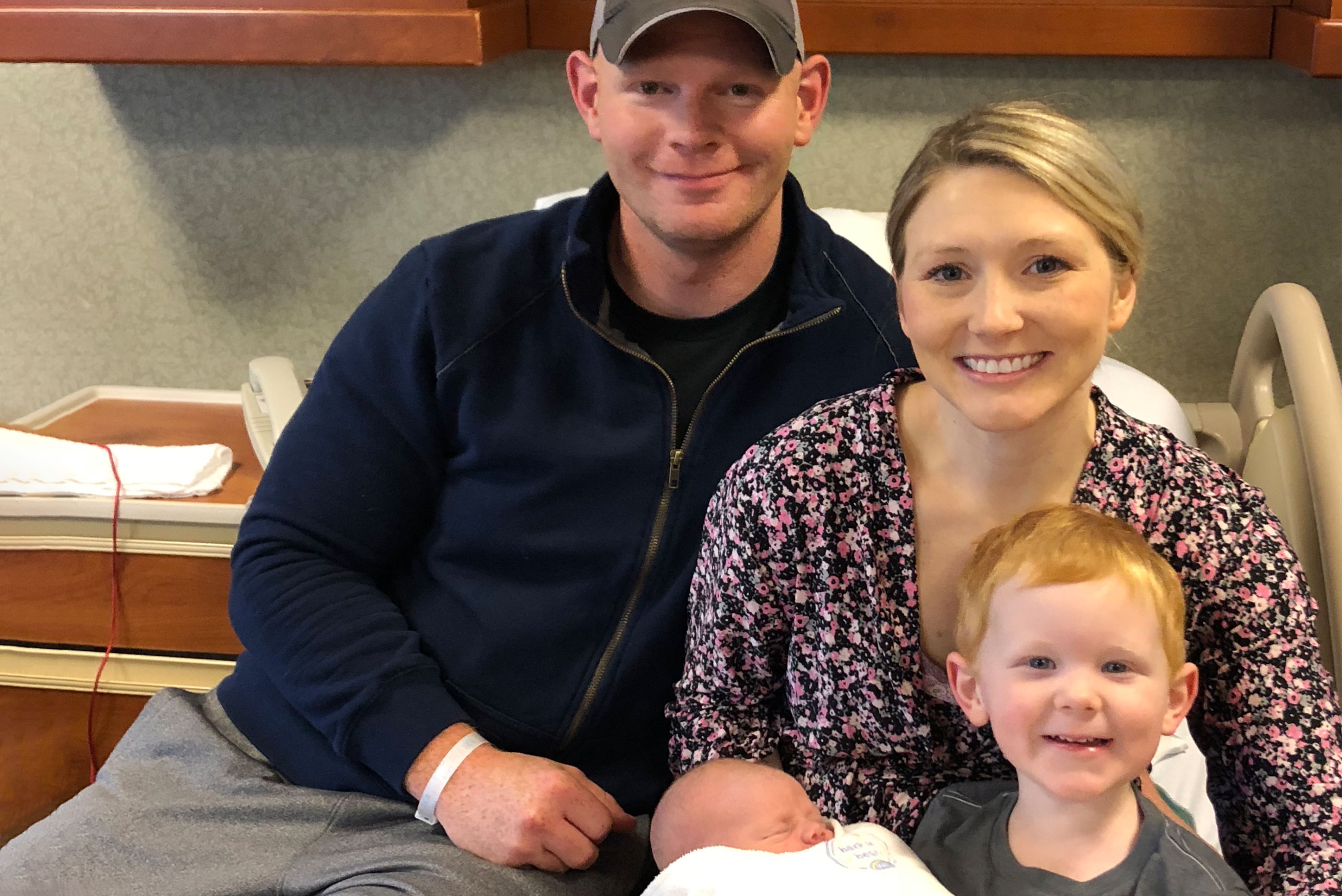 Big brother holds new baby sister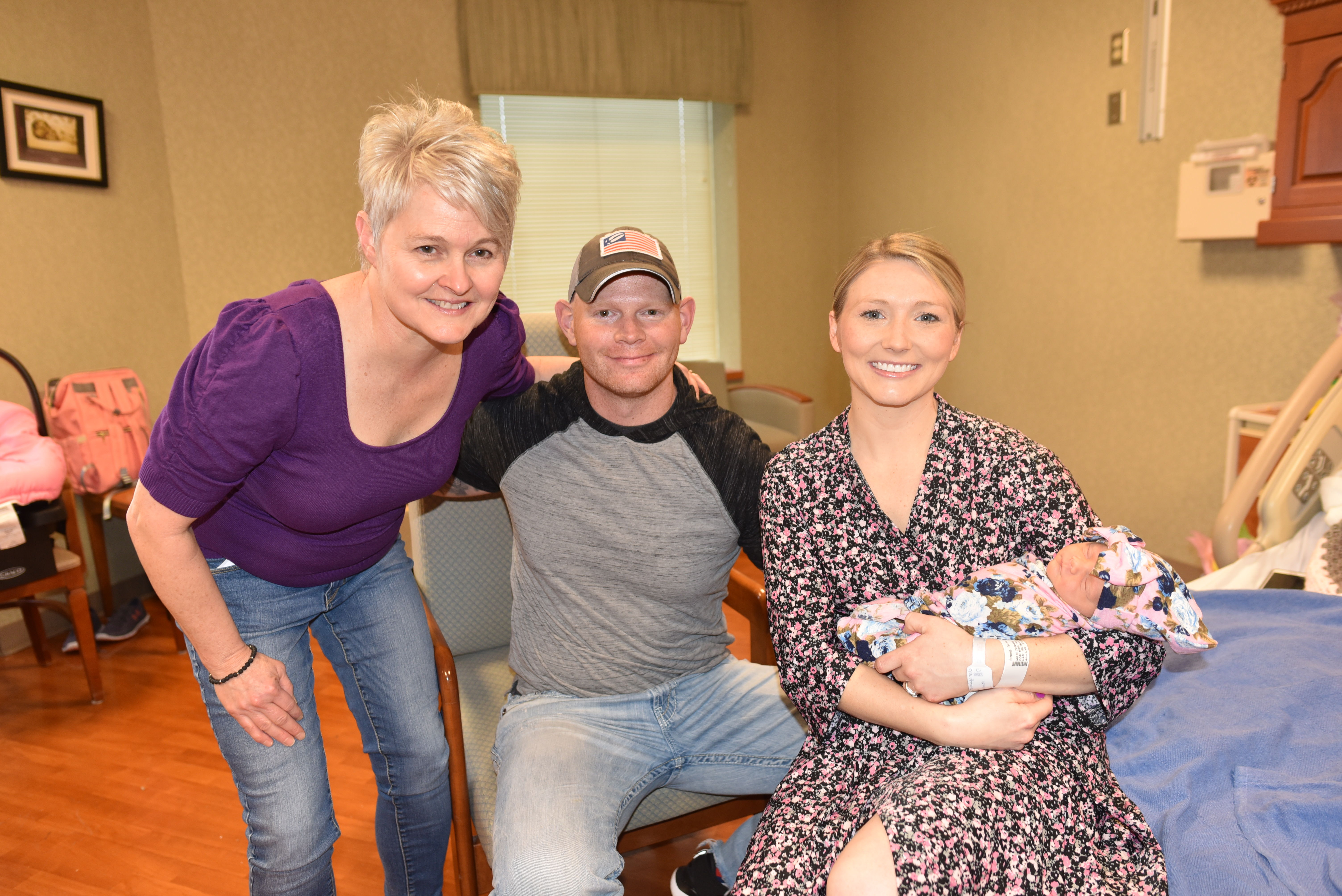 Dr. Trina Chapman-Smith (attending physician at birth), left, congratulates Michael and Torrie Strong on the birth of their daughter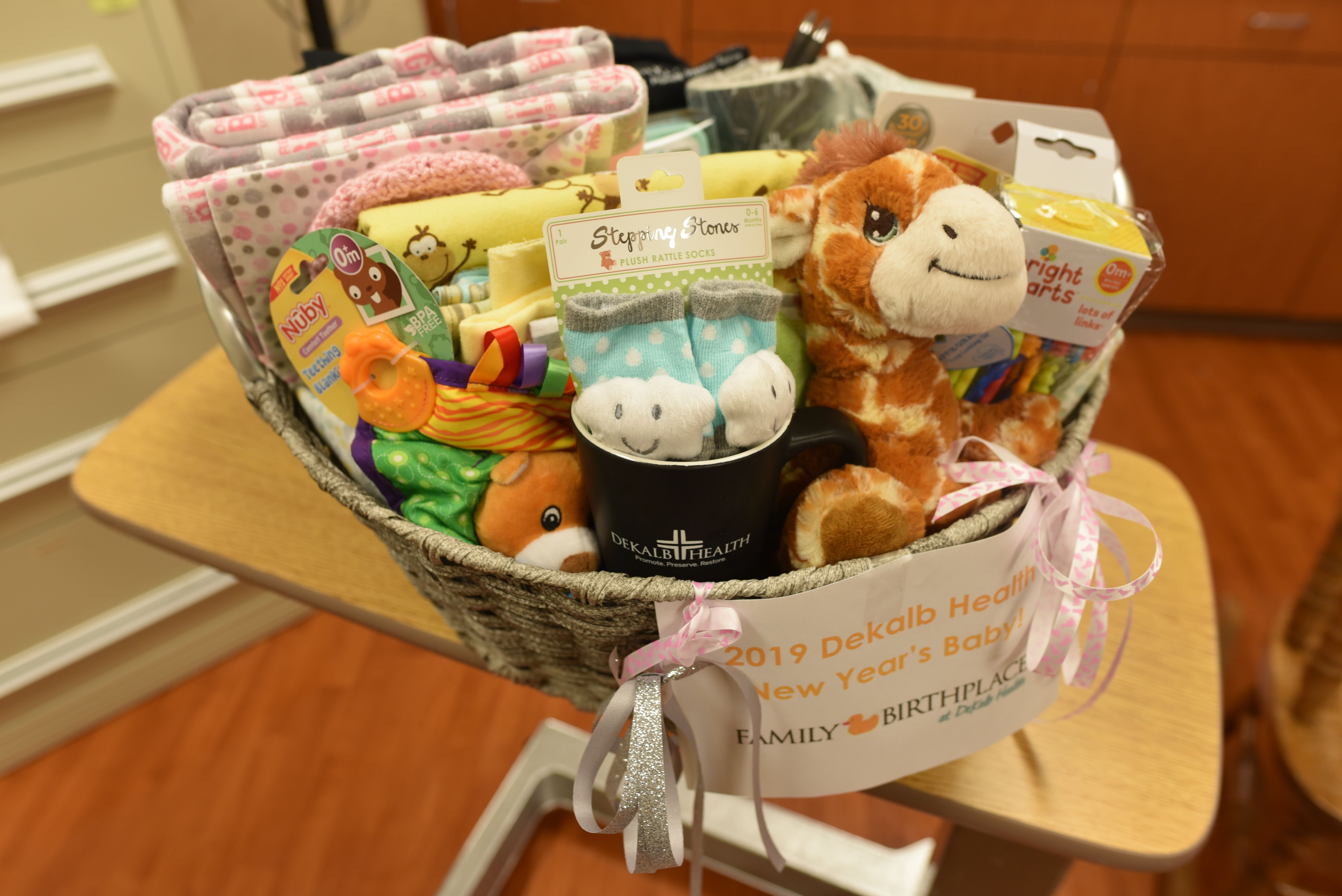 Basket given to the family by the Family BirthPlace at DeKalb Health

AUBURN — What a difference a year makes.
Last New Year's Day, Torrie Strong was in Turkey, where she had been deployed right after Christmas as a member of the U.S. Air Force Reserve.
Her husband, Michael, a former Marine, was at home taking care of the couple's young son.
This new year, the couple drove themselves from their Angola home to DeKalb Health hospital in Auburn, where, at 3:12 a.m. on New Year's Day, they welcomed their newborn daughter into the world.
Weighing in at 5 pounds, 11 ounces, and measuring 18.5 inches long, Lucy Jolynn Strong was DeKalb Health's first baby of 2019. She joins a brother, Everett, who will be 3 in March. Maternal grandparents are Curt Dowell and Kerri Dowell of Angola. Rodger and Deb Strong, also of Angola, are Lucy's paternal grandparents.
Apparently Lucy was anxious to make her arrival, as she had not been due until Jan. 17. The Strongs opted for a water birth for their daughter. Trina Chapman-Smith was the attending physician. As chance would have it, the Strongs' birthing suite was the same one in which their son had been born.
"A lot has changed in the last year," Torrie Strong said as she cradled her newborn daughter. "I deployed to Turkey right before new year. I was in the Air Force Reserve. About two months after I got back, we got pregnant with Lucy."
A former U.S. Marine Corps reserve, Michael Strong had been deployed to Afghanistan in 2012. The couple met in 2013, shortly after he returned home. Torrie Strong now works in human resources for the Michigan prison system. Michael Strong is a deputy at the LaGrange County Sheriff's Department.
"Last year at this time, I was playing Mr. Mom while she was deployed. It's pretty awesome how much a year can make a difference," he said.