Occupational Health & Wellness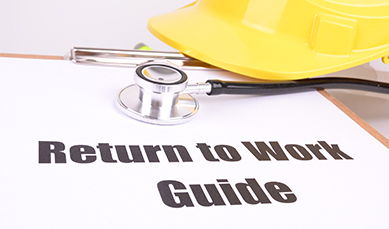 If you are a recruiter, human resources professional or business owner, we can help improve the health and wellness of your workforce. We offer two comprehensive options for you. Take advantage of our clinic at DeKalb Health or let us come to your location and provide our business services to you. We are here for you and pride ourselves on excellent customer service. You will notice the difference!
To learn more, call 260.920.2781 or email businesshealth@dekalbhealth.com
DOWNLOAD Full LIST OF SERVICES & WELLNESS PACKAGES

OPTION ONE:
DeKalb Business Health Services
1316 E. 7th St. (North Campus: Lot E, Door 36), Auburn, IN 46706
Open Monday through Friday from 7 am to 5 pm
Schedule an appointment...........................260.925.9511
• Audiograms
• Blood draw testing
• Cotinine testing
• DOT regulated testing
• DOT physicals (both for employment and private drivers)
• Drug screens (rapid, lab collection, DOT, hair)
• New-hire laboratory screening
• New-hire wellness screening
• Injury care (including suturing, splints, casting, etc. )
• Lead level testing
• Medical surveillance services
• Non-regulated drug testing (including rapid and hair testing)
• OSHA-mandated surveillance programs
• Post offer/ pre-placement
• Post-offer physicals
• Prevention of workplace injury
• Respirator clearance
• Respirator fit test (qualitative and quantitative)
• Spirometry/ pulmonary function
• Vaccination, titers
• Vision testing (Ishihara color test, Jaeger, Snellen, Titmus exam)
• Workability/fit for duty/ return to duty
• X-ray services
OPTION TWO:

Onsite Business Services and Health Fairs - We come to you!
For more information, call 260.920.2752.
Immunizations
• Flu
• Hepatitis B
• MMR
• TB skin test
• Tetanus and Diphtheria
• TDAP
• Tetanus and Diphtheria Pertussis
• Vaccine Varicella – Adult
Screenings - Bloodwork
• Finger stick - Lipid Profile
• Finger stick - Fasting Glucose
• Finger stick - PSA
• Finger stick - TSH
• Comprehensive panel (Chem 23)
Screenings - Biometric Measurements
• Blood pressure
• Height and weight
• Body composition (Body Mass Index BMI, Bioelectrical Impedance)