Patient Information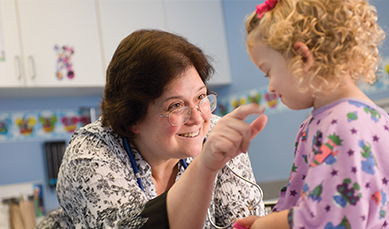 At Parkview DeKalb Hospital, we are committed to being your independent, not-for-profit community hospital. Each and every day, our physicians, nurses and other medical professionals distinguish themselves as being the most compassionate caregivers you'll find anywhere. They share our goal of providing the best possible patient experience, and they are dedicated to caring for you and your family.
In the patient section here you will find:
Patient Guide - Read patient information related to your stay.

Patient Rights - Learn about your rights and responsibilities as a patient.
Scheduling - Find links to schedule appointments online.
Status - Learn what qualifies you as an outpatient, observation, or inpatient and how this status is determined.

Privacy Practices - Read our privacy practices and policies.
Discrimination Policies - Read our policy against any form of discrimination.
Billing - Pay your bills online and get information on payment, billing, and collection policies.

Financial Assistance - Download English and Spanish versions of our financial assistance application, financial assistance policy, and more.

Electronic Medical Records (MyChart) - Communicate with your doctor, manage physician appointments, access your test results, and request prescription refills.

Blog - Read articles on various health topics.
Helpful Health Links - Explore various health and safety-related educational resources and learn about our community partners.
Phone List - Access phone numbers for services and frequently called numbers.
Maps & Directions - View color-coded map with department locations, parking information, and directions to campus.