The Reasons Why You Should Learn Basic Life Support Methods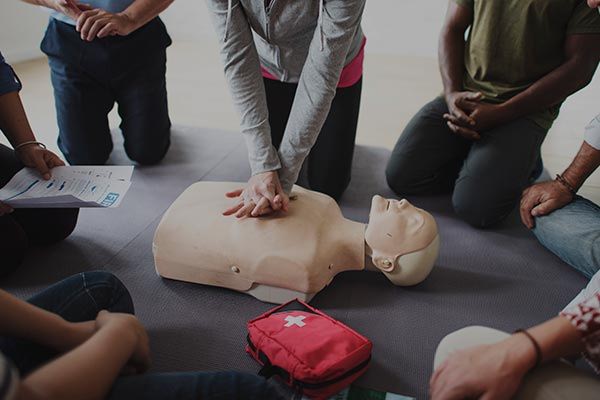 Each year brings new warnings about the dangers of heart disease, heart attacks, and cardiac arrest. They remind us that heart disease is the leading cause of death worldwide, that a heart attack happens every 40 seconds, and that the average survival rate for cardiac arrest is a scant 10.6%. Those statistics are sobering, but with proper training and a prompt response, anyone — not just medical professionals, but everyday people like teachers, construction workers, and yes, even you — can play a part in improving those numbers. The life support training needed to make that happen is right here at DeKalb Health.
Who Benefits from Life Support Training?
Nearly anyone can benefit from life support training. The cliché when a medical emergency happens is to ask if there's a doctor in the house. Sometimes we get lucky and a medical professional — a doctor, an RN, a cardiologist, or a paramedic — is close by. More often than not, however, it's the quick attention provided by everyday people that saves lives. DeKalb Health has given supplemental training to medical professionals, but also to teachers, athletic coaches, caregivers, parents, and others. Anyone can be a heart hero!
Types of Training Available
We offer a wide range of training to individuals, groups, and businesses throughout the DeKalb County area. Costs (which include instructional materials) and class lengths vary and are listed on the first aid education program page.
Heartsaver First Aid
Laypeople can receive adult and pediatric emergency medical training that helps to stabilize patients until emergency medical professionals arrive. Core first aid, injury care, and other key concepts are covered.
Heartsaver CPR/AED
For infant, child, and adult victims, the Heartsaver CPR/AED course covers topics that include airway obstructions, CPR techniques, and AED use. Upon completion, trainees receive a training certificate issued by the AHA that is valid for two years.
Heartsaver First Aid & CPR/AED
This popular course combines the material covered in both our Heartsaver First Aid and Heartsaver CPR/AED classes.
Hands-Only CPR
This hour-long class teaches the basic chest compressions to give in the event of a cardiac emergency and does not offer a certification.
Other Courses Offered
We also offer PALS (Pediatric Advances Life Support), ACLS (Advanced Cardiac Life Support), Heartcode Skills Testing, and Basic Life Support for healthcare providers. These courses have certain prerequisites and program requirements and may involve multimodal (in-person and online) delivery.
Life Support Training at DeKalb Health
DeKalb Health takes a team approach to healthcare, employing many physicians, nurses, and specialists in various disciplines. But there's another vital member of our team: you. Community members are often their neighbors' first line of defense, and nowhere is this clearer than in the event of a heart attack or cardiac arrest.
That's why we offer CPR and first aid classes for all levels of training and experience alongside our other health and wellness education. You may attend classes in the DeKalb Health East Campus or have one customized to your needs that may take place here on our campus or in a location of your choosing. For more information about training or to complete the registration that is required, contact our American Heart Association Training Center Coordinator via email at CPR@dekalbhealth.com or by calling 260.333.7683.
Nothing contained in this blog is intended to establish a physician-patient relationship, to replace the services of a trained physician or health care professional, or otherwise to be a substitute for professional medical advice, diagnosis, or treatment.