Wellness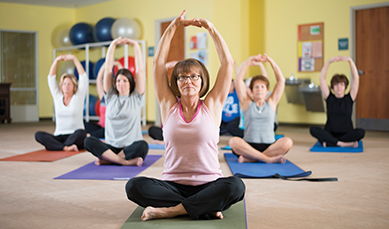 Wellness is the condition of health encompassing all of the habits that impact the quality of life, from diet and exercise to fitness and nutrition. DeKalb Health offers a host of awareness programs, support groups, and education classes as resources to help improve your wellness. In addition, we provide a full range of wellness solutions designed specifically for business, community, and for our very own DeKalb Health team members.
To learn more, call Jenn Gibson at 260.920.2781, or email wellness@dekalbhealth.com.


Download Full list of services
Occupational/Business
Go to the Occupational/Business Health department page for a detailed list.
Community
• Commit to Be Fit
• Diabetes
• Nutrition
• Smoking
• Stay Fit
• Support groups
• Weight management
• Yoga classes
Team Members
• Bike Racks
• Biometric Screening
• Cardiac Rehab - gym and showers (To schedule gym time, call 260.920.2571)
• Commit to Be Fit
• Court Yard Café
• JAM Center tuition reimbursement
• Massage program
• Support groups/ EAP
• Walking trail
• Wellness newsletter
• YMCA tuition reimbursement
• Yoga classes
Browse related classes, programs, and services below.
Related Services