Why You Should Consider Respiratory Therapy for Treating Asthma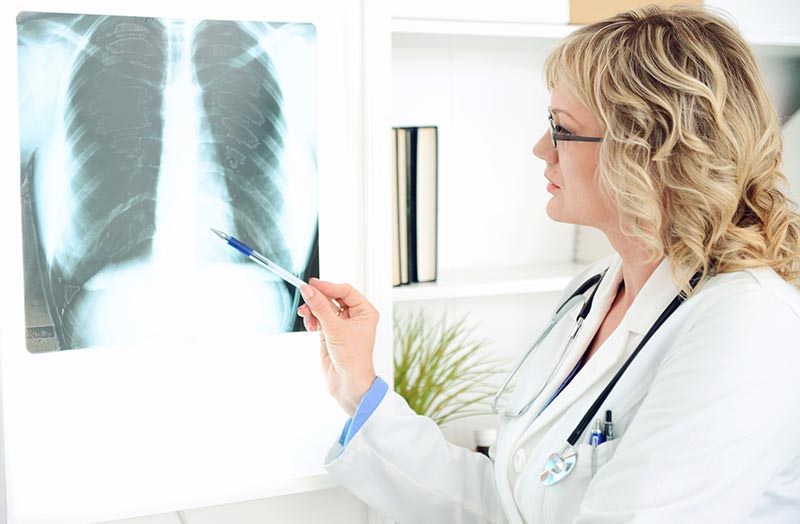 A respiratory therapist is your resident expert on all things having to do with the cardiopulmonary system. In other words, they're the person to see if you need help with breathing. Among their specialties is asthma therapy.
First, a little background on the respiratory therapist. These certified medical professionals possess knowledge of mechanical ventilator systems, cardiopulmonary monitoring equipment, analyzing blood samples for oxygen levels, managing artificial airways, assessing lung capacity and determining lung impairment, analyzing chest x-rays and sputum samples, and conducting rehabilitation activities such as respiratory therapy.
Respiratory therapists work alongside doctors and nurses in a wide variety of medical facilities including emergency rooms, therapy offices, and maternity wards. Some even provide at-home care. And of course, the respiratory team here at DeKalb Health employs several expert respiratory therapists to ensure that residents in and around Auburn, IN have access to the best cardiopulmonary care.
Because of their extensive knowledge, respiratory therapists have a number of important roles to play throughout the diagnosis and treatment of asthma. If a child comes into the emergency room with trouble breathing, a respiratory therapist is often on hand to provide the assessment that will determine whether asthma is to blame. They play a role from there all the way through treatment of adult asthma.
Respiratory Therapy Treatments for Asthma
Asthma therapy takes many forms, requiring respiratory therapists to play a variety of roles.
Steroid Medication Therapy
Steroid medication and other anti-inflammatory drugs help to control asthma and prevent asthma attacks. They go to work on the airways of asthma patients, reducing swelling, inflammation, and mucus production. The respiratory therapist can help administer this daily long-term control medication.
Identification of Risk Factors
An asthma diagnosis is only the beginning of the story. Beyond knowing that you have asthma, it's vital to know what triggers your asthmatic reaction. A respiratory therapist can perform testing to determine these triggers, and help identify and reduce exposure to risk factors in your everyday life.
Education
There's more to know than just triggers and risk factors, and more people who need to know it beyond the asthma patient. A key part of a respiratory therapist's job is to provide education for patients, their families, and any caregivers. This includes information on the medication regimen, how to administer medication, types of symptoms, and severity of symptoms, among other topics. The ultimate goal of a respiratory therapist is to help the patient gain control of their asthma and manage it on their own. This emphasis on guided self-management also involves working to strengthen the partnership between the patient and their doctor.
Asthma Treatment in Auburn, IN
Here at DeKalb Health, our respiratory therapy department is staffed 24 hours a day by a talented team of nationally credentialed respiratory therapists licensed by the state of Indiana. Whether you're dealing with acute symptoms, or you're looking for help with the treatment of chronic issues, we've got you covered. If you'd like more information on asthma testing, diagnosis, or treatment and management, give us a call at 260.333.7710.